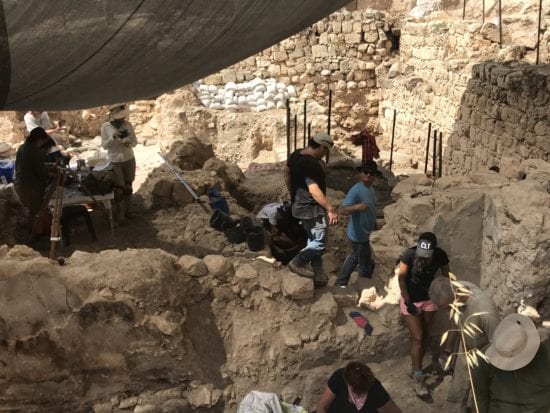 APPLICATIONS ARE NOW CLOSED: SEE EVERYONE IN JERUSALEM!
UNC Charlotte students, both undergraduate and graduate, as well as students from other accredited universities in the United States are invited to apply for our 2019 Mt Zion Excavation Education Abroad program. Students spend three weeks in Israel, June 13 through July 5, 2019. Undergraduates earn six hours credit, graduates earn three hours. Credits can be applied to History, Religious Studies, or Liberal Studies. This Education Abroad program allows students to fully participate in every aspect of the archaeological project: excavation, examination, collection of finds, cleaning, and material processing. There is also a week of guided touring as part of the student program. For 2019, Drs. Diane Zablotsky and Heather Smith of the Levine Scholars Program will co-lead the program. Students can apply. For more information and details about this accredited program and how to apply see edabroad.uncc.edu/mtzion.
A limited number of spots for non-UNC Charlotte students who wish to participate in a non-credit-seeking capacity will be open in the 2019 season. Non-credit participants will dig for two weeks, June 22nd through July 5th. For details on this aspect of our program see our web site: digmountzion.com and send email inquiries to digmountzion@gmail.com.